Main content starts here, tab to start navigating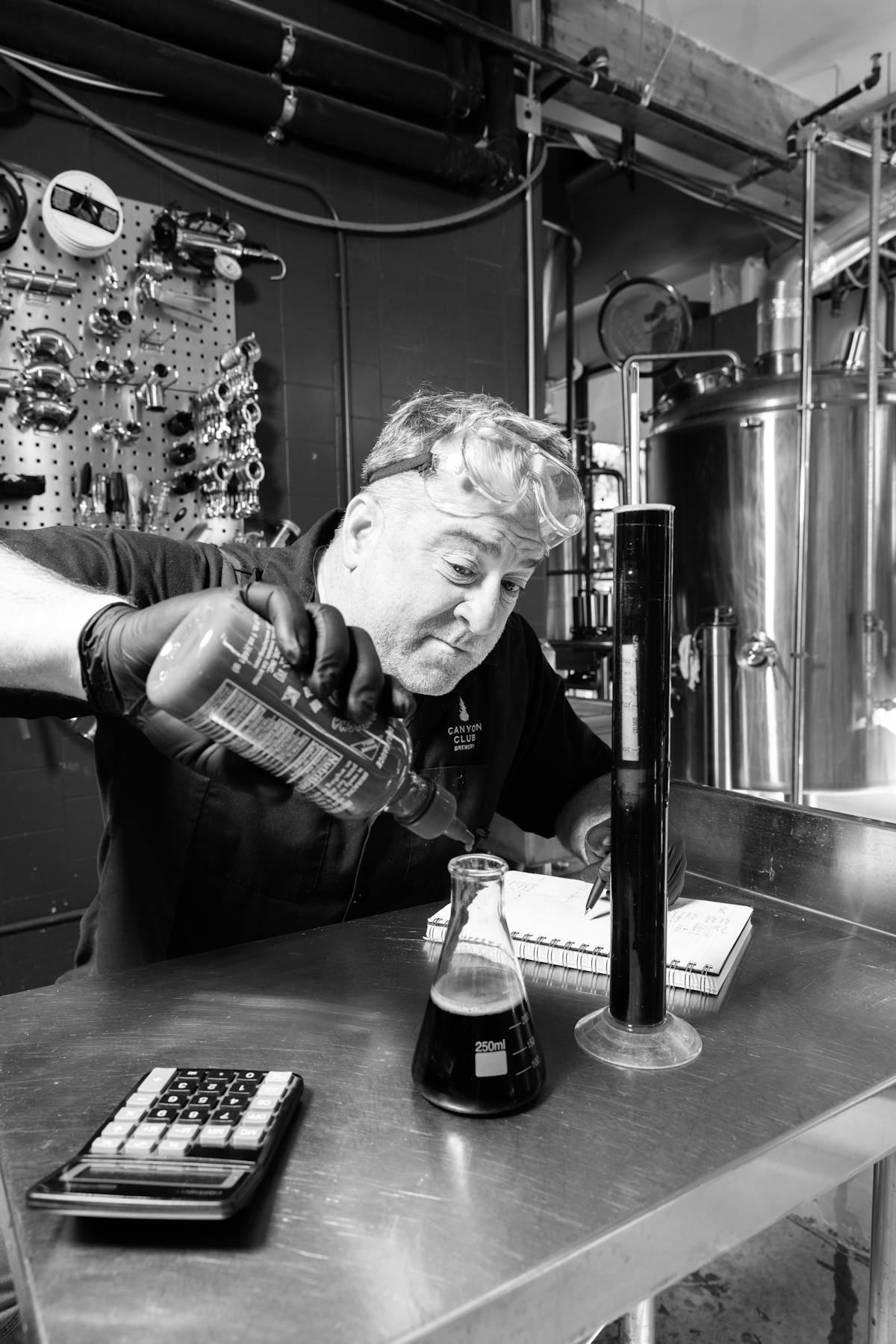 Christian Kazakoff
With 25 years of professional brewing experience, we are proud to call Christian Kazakoff our Brewmaster. Brewing award-winning beer in the San Francisco Bay Area for the past three decades, Christian's approach to brewing is based on the idea that beer should be brewed in the same way a Michelin-rated chef prepares a gourmet entrée: Use only the finest ingredients, always keep your equipment pristine, employ no short cuts, follow 'outside the box' inspiration, and never release beer for consumption unless it is perfect. As a self-described foodie, Christian's experience and passion for food and cooking is palpable in every batch of beer he brews.
Christian's plan for establishing Canyon Club Brewery as a force within the craft beer industry is simple. Brew approachable yet innovative beers that will simultaneously make its drinkers feel at home, but also keep them on their toes. Canyon Club fans will see a variety of IPAs differentiated by hop varieties, traditional and non-traditional lagers, pale ales with an array of malts, and beer styles with different yeast strains. Christian loves using non-traditional ingredients such as seasonal fruits, spices from around the globe, fresh herbs, locally roasted coffee, chocolate, and other fermentable sugars not derived from malt. He believes that innovation within the brewing industry has no bounds and that when you combine experience with inspiration, the possibilities are infinite.
Before joining us at Canyon Club, Christian brewed at Triple Rock Brewery for over ten years and most recently at Iron Springs Brewery for ten years. In addition to his decades of brewing experience, Christian's many awards include a second place finish for Compulsory Triple IPA at the 2018 Bistro Double IPA Festival, a gold medal for his Sless' Oatmeal Stout at the 2016 Great American Beer Festival, a Gold Award for Epiphany Red Ale at the 2016 World Beer Cup, and countless others. He holds a Brewing Science and Engineering certification from the American Brewers Guild as well as an Associate Degree in hospitality from City College of San Francisco.
Equal to his passion for brewing, Christian loves engaging with the public about beer, food, and baseball. So, pull up a seat at the bar, enjoy his fantastic beer and chat with one of the best the industry has to offer.